While wandering around the lower east side earlier this week, shopping around for candy cigarettes and mexican voodoo candles, I came upon a sweet little toy camera at reed space. It's called the Black Slim Devil, and it shoots 35mm film with a fixed 22mm f/11 lens and sells for just barely more than three sandwiches at Hana Food, so naturally I bought it.
I had an old roll of Fujichrome Velvia slide film buried in my camera bag, so I figured I'd try it out. I didn't take into account that it's almost impossible to have slide film processed without sending it out. However, I found a sweet spot in Greenpoint that is half photo lab and half Hello Kitty dealer. The guy who runs it will do C-41 Processing for two dollars per roll and scan negatives to a CD for five more. Nonetheless, I had my slide film cross processed in C-41 chemicals and got these super contrasty photos with some really inconsistent color shifts.
These photos are from the past four days.

Williamsburg Bridge

Williamsburg Bridge while riding

Ave B

Suffolk and Delancey

Houston and Suffolk

Looking out the living room window

The release of my car from Brooklyn Navy Yard Impound

Riis Park

Tunnel under Rockaway Beach Blvd

Riis Park

Beach at Riis Park, Queens

More beach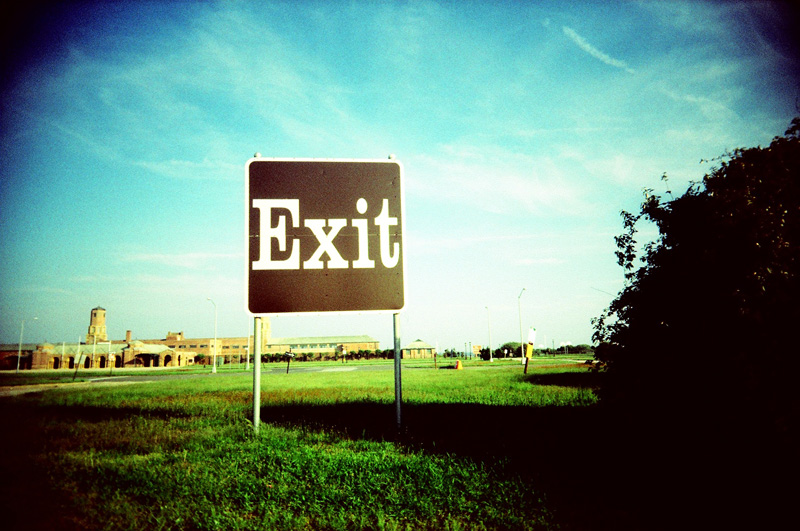 People exit?

Headed back to Brooklyn

Rooftop view of the southside and downtown Manhattan

Northside and midtown Manhattan

Car exit
After picking up these photos from the lab in Greenpoint this afternoon, I rode my bike to Jackson Park, Queens and located what may be the best (only?) pastor tacos in New York. Good as they were, they've got nothing on the grilled lobster tacos I'll be preparing on the roof on Monday.
I've got regular color negative film in the camera now, so more soon.
This entry was written by brett, posted on May 28, 2010 at 2:50 pm, filed under New York, Travel. Bookmark the permalink. Follow any comments here with the RSS feed for this post.